UNKNOWN COMICS
Unknown Comics is the exclusive comic book dealer! With more than 1000 exclusive variants in the last 6 years! We love getting to do this!
Keep an eye on our FINAL ORDER CUT OFF collection to preorder MARVEL and DC Comics. It is updated every week.
DON'T FORGET TO CHECK US OUT ON LIVE!
WE ARE LIVE ON WHATNOT!
WE ARE ALSO NOW LIVE ON EBAY!
7TH BIRTHDAY BASH SALE BUY 3 GET 4 FREE
View all
FREE EXCLUSIVE ON US!
CHECK IT OUT!

Get free exclusive(s) now on any order over $75.00 while promo supplies last!

Check back often as the gift may change!
*Item(s) will be added to order after purchase.
*Electronic automation may not always apply free gift to your order. System is still in testing.
Our products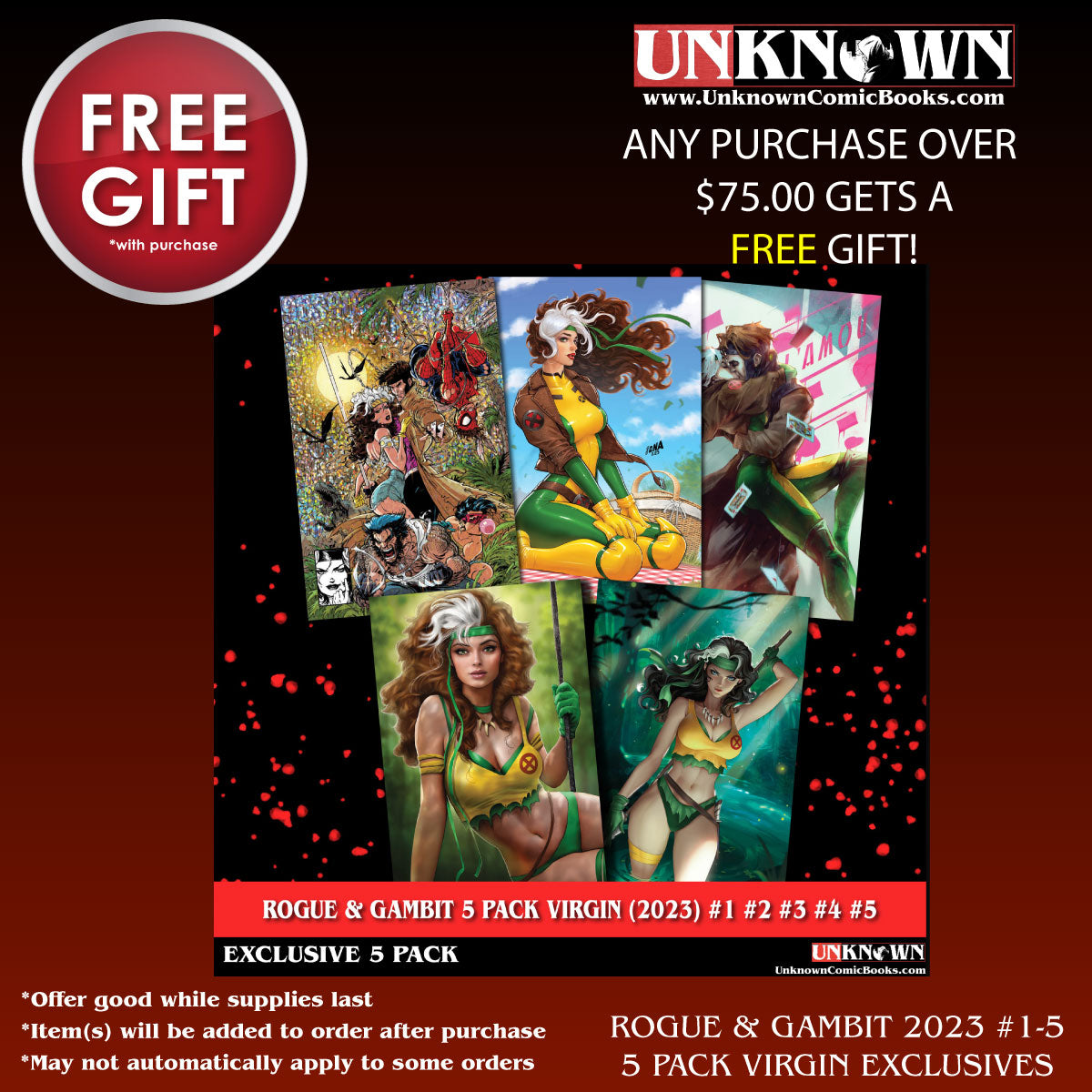 BUY 2 GET 1 FREE EXCLUSIVES
BUY 2 GET 1 FREE EXCLUSIVES NOW! Check out these great collection with more than 1000's exclusives to choose from!
Learn more